Two-day Destination Workshop in Loudon, NH
2/9/2023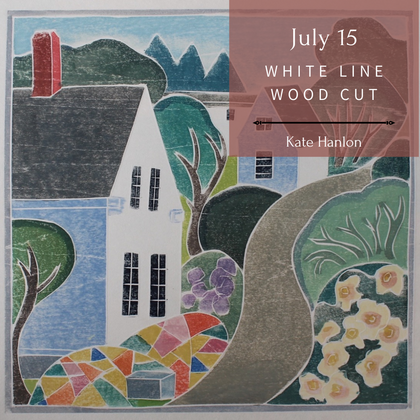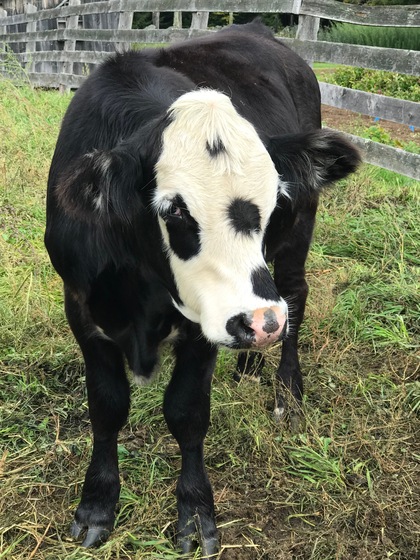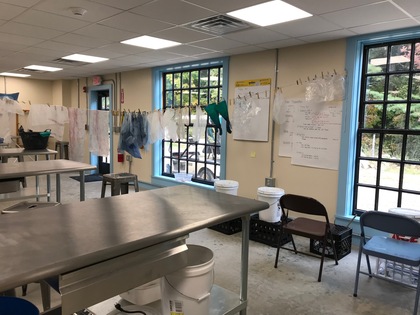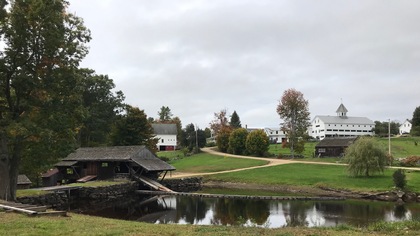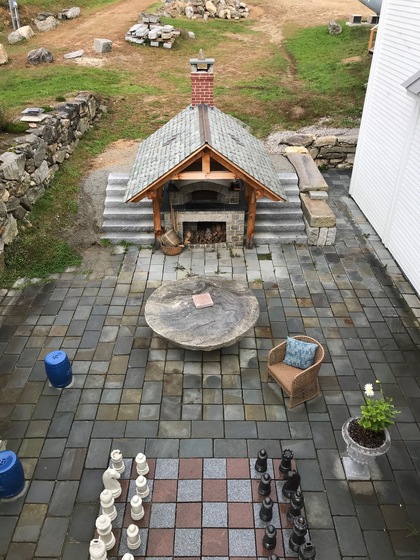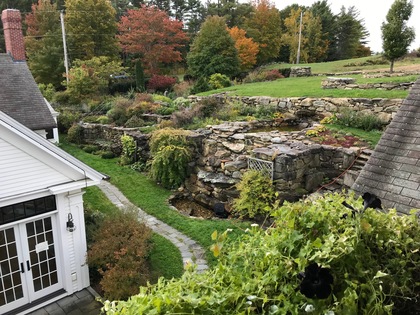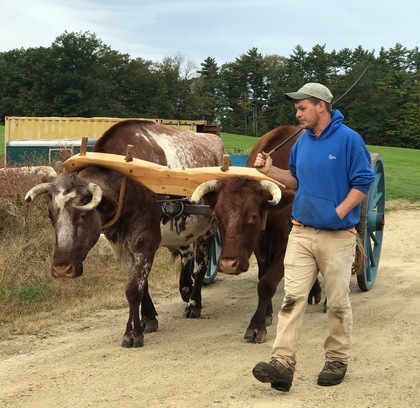 Announcing a two-day workshop in white line woodcut at a working farm, Sanborn Mills Farm, July 15-16, 2023, in Loudon, NH. Sanborn Mills is a 300-year-old farm, and is so called because a stream runs through the farm and powers a working grist mill and a sawmill. The farm offers courses in farm skills such as oxen driving and management, natural dyeing, basketweaving, fiber arts, weaving, blacksmithing, woodworking and many more. This summer, the program is expanding to include white line woodcut, which is both a craft and an art. The farm offers dormitory housing, and they have an in-house chef for farm-to-table meals. I'm really excited about this, and If you've ever been curious about white line printmaking, I hope you'll consider joining me at Sanborn Mills Farm in July! www.sanbornmills.org
---
Essential No.1 accepted to the Library of Congress
10/6/2022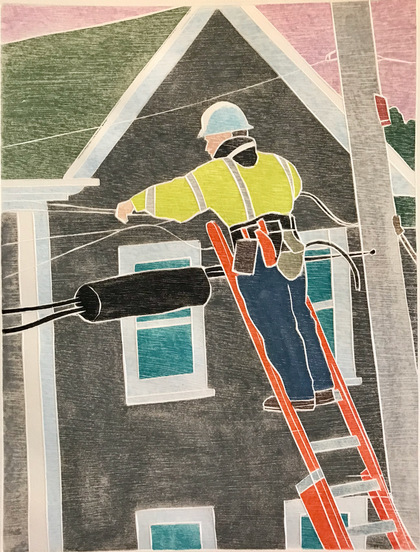 Exciting news! My white line woodcut Essentail No.1 has been accepted into the permanent collection of the Library of Congress in Washington, DC. The Library is our nation's oldest federal cultural institution, and I'm honored to have my print become a part of the collection. This came about after I visited their website as I was researching my woodcut hero, Blanche Lazzell. Blanche's woodcuts My Wharf Studio and June Roses are in the Library's collection, and I noticed that they were contributed by the artist. Further research revealed that the Library is sorely lacking in examples of this uniquely American form of printmaking, which was developed in Provincetown, Massachusetts in the early 1900s. So, I offered an example of my own work in the medium, and the Library's curator of prints, Katherine Blood, made the selection.
Essential No.1 was created on May 1, 2020, as a part of the international Print Day in May event. For this initiative, people around the world were invited to create a print, whether in a professional studio or simply at a kitchen table, with a potato print. I decided to create a white line woodcut, and had only to look out my living room window for inspiration. I enjoy drawing people at work, and the local Comcast guy was right there, up on a ladder, fixing a connectivity problem. This was during the early part of the pandemic lockdown period, and I was aware of the poignancy of this most essential worker, helping to keep us all connected. Where would we be without our internet connections?!

---
Upcoming Group Print Show at the Brush Gallery, Lowell, MA
2/7/2022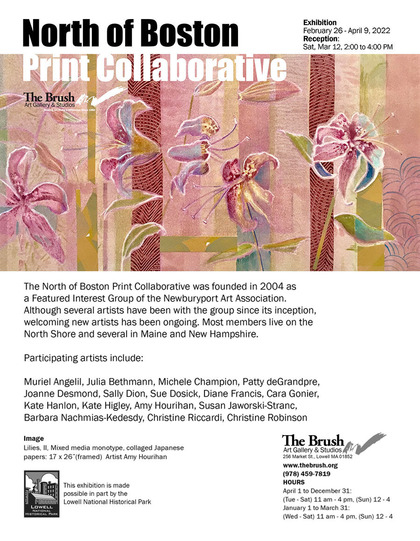 A new collaborative has formed, of which I'm a member. Our first group show will be in Lowell, MA at the Brush Gallery. There will be an in-person opening, date/time TBD.
---
Sept.-Oct. Exhibit at Art Niche, UMASS Lowell Haverhill Campus
8/30/2021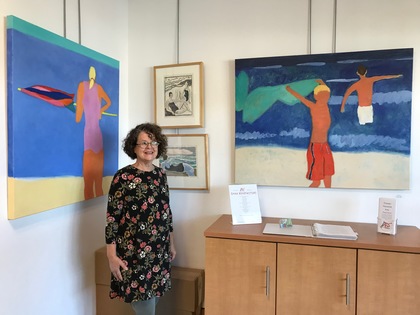 I will be exhibiting work at the Art Niche, UMass Lowell's Haverhill campus during the months of September and October, 2021. This opportunity is made possible through a collaboration between the university and the Haverhill Arts Association. For more info, click this link! https://haverhillartassociation.org/new-events/ihub-artist-for-september-and-october-2021
---
SAGA Award!
4/18/2021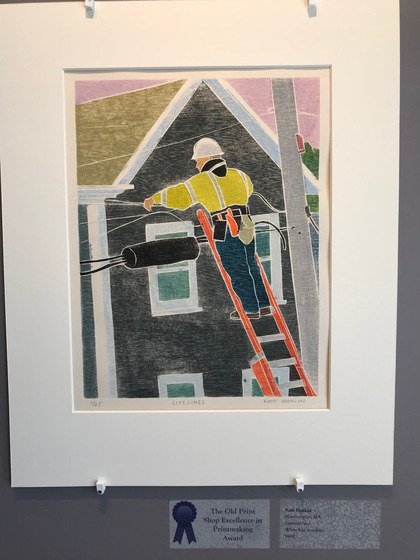 I am proud and delighted to announce that my white line woodcut, Lifelines, was awarded the Old Print Shop Excellence in Printmaking Award! The venerable Providence Art Club hosted the Society of American Graphic Artists annual members juried show, where my print, along with another of my woodcuts, Passerby, were on display. Lifelines depicts one of our essential workers, our local Comcast guy, whom I viewed right outside my apartment window, and who was busy early in the pandemic making sure everyone was well connected over the internet. Where would we be without our cyber connections?!